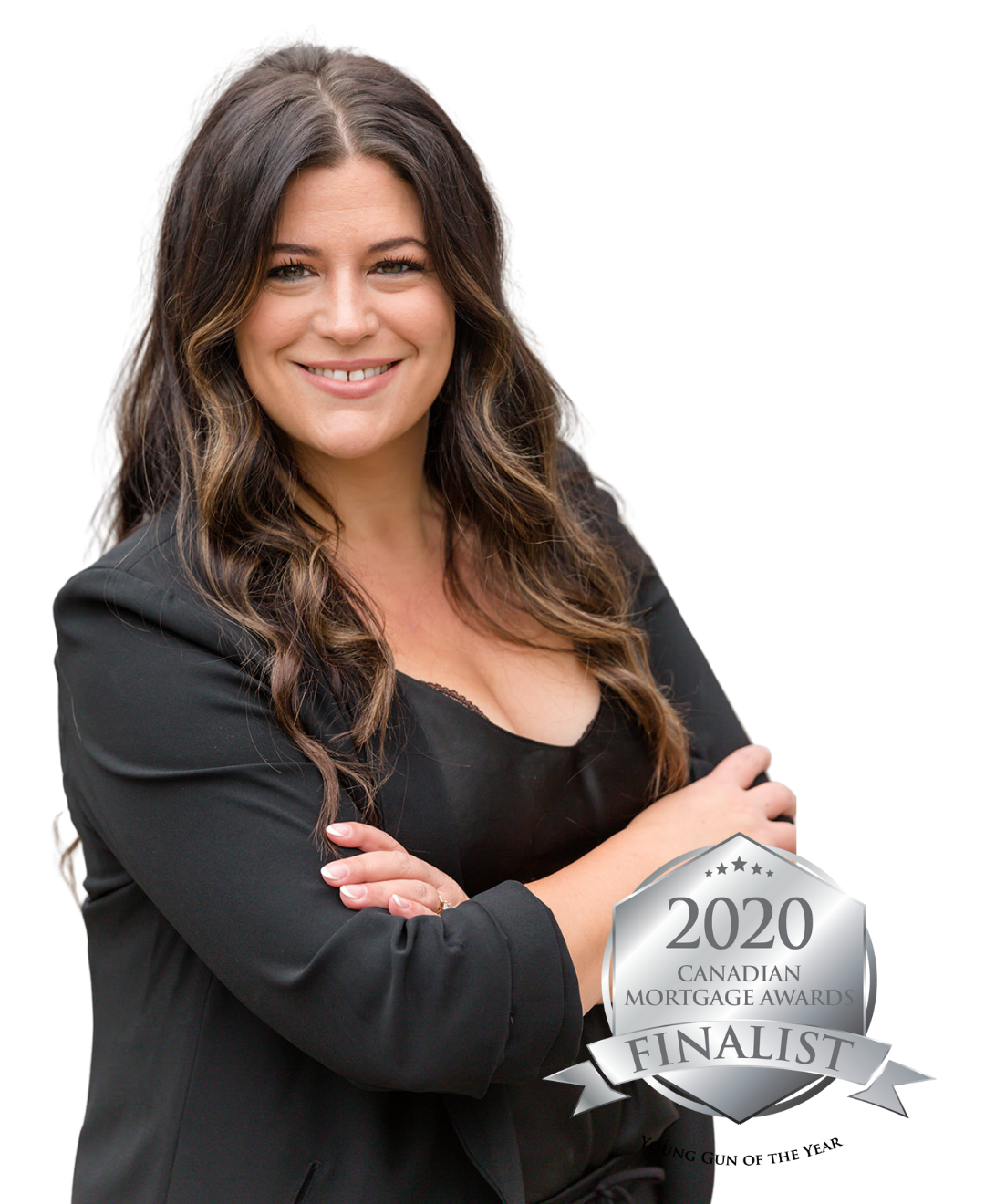 Welcome to Custom Coast Mortgages! I'm Rebecca.
And I believe that whether you're securing financing for your first home, your forever home, a new project or an unexpected event, you deserve to be empowered and supported every step of the way. That's why I founded Custom Coast Mortgages- to bring you exceptional, professional mortgage services based on real experience, proven results, and a people-first approach that takes into account your unique situation, your unique goals, and your unique path to financing.

You are not just a number- and this is not just a transaction. Making your dreams a reality should not be about "getting approved" by a one-size-fits-all banking product… instead, it should be about figuring out YOUR financial vision and establishing clear steps to get there while securing the best possible lending offers for your unique situation.

And don't forget…
Everyone has different goals and needs when it comes to mortgages and financing. We can help you whether you're:
A first time home buyer
New to Canada
Buying your next home
Refinancing or accessing equity
Renegotiating or renewing
Seeking build financing
Seeking private financing
Looking for a line of credit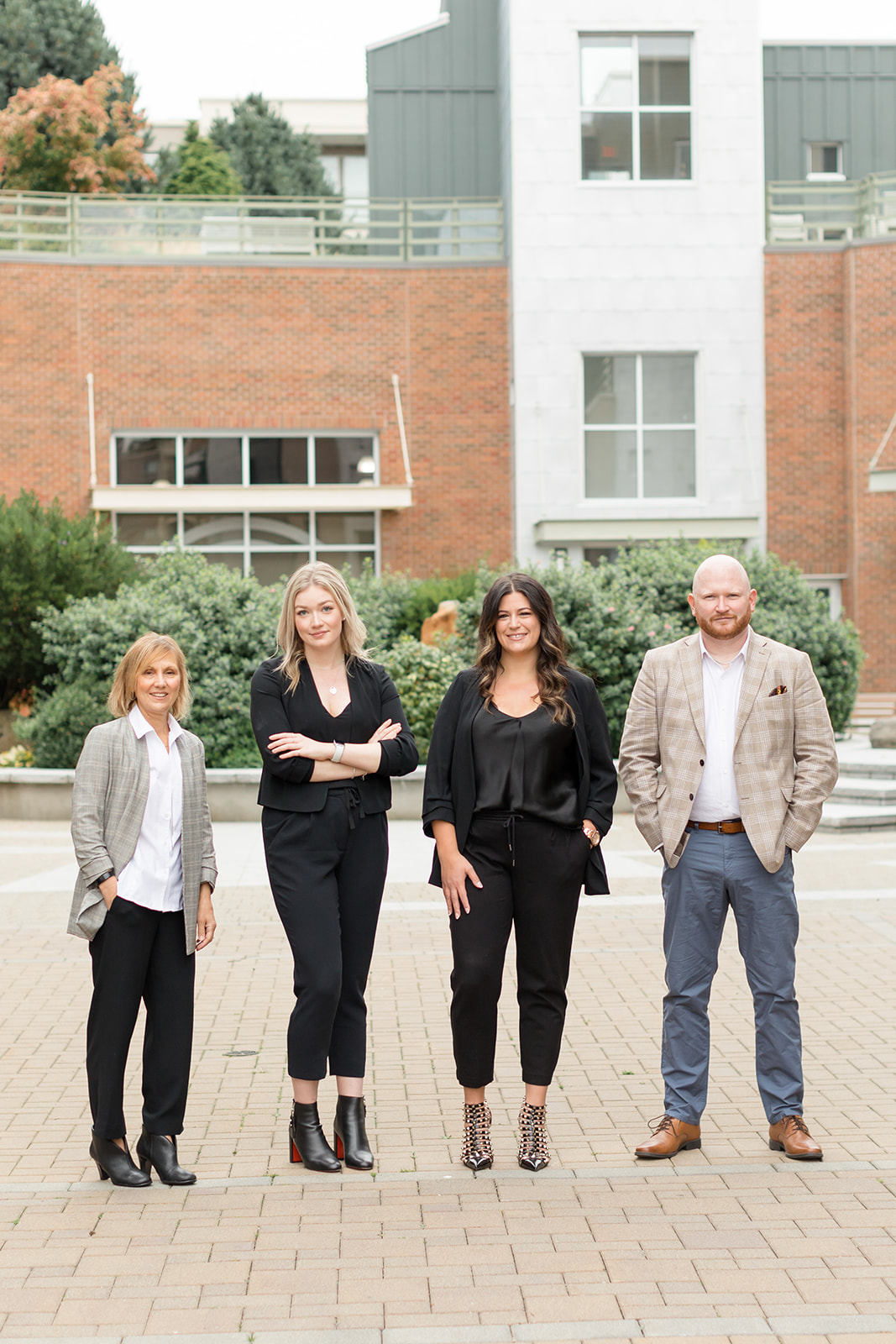 WHAT OUR CLIENTS ARE SAYING…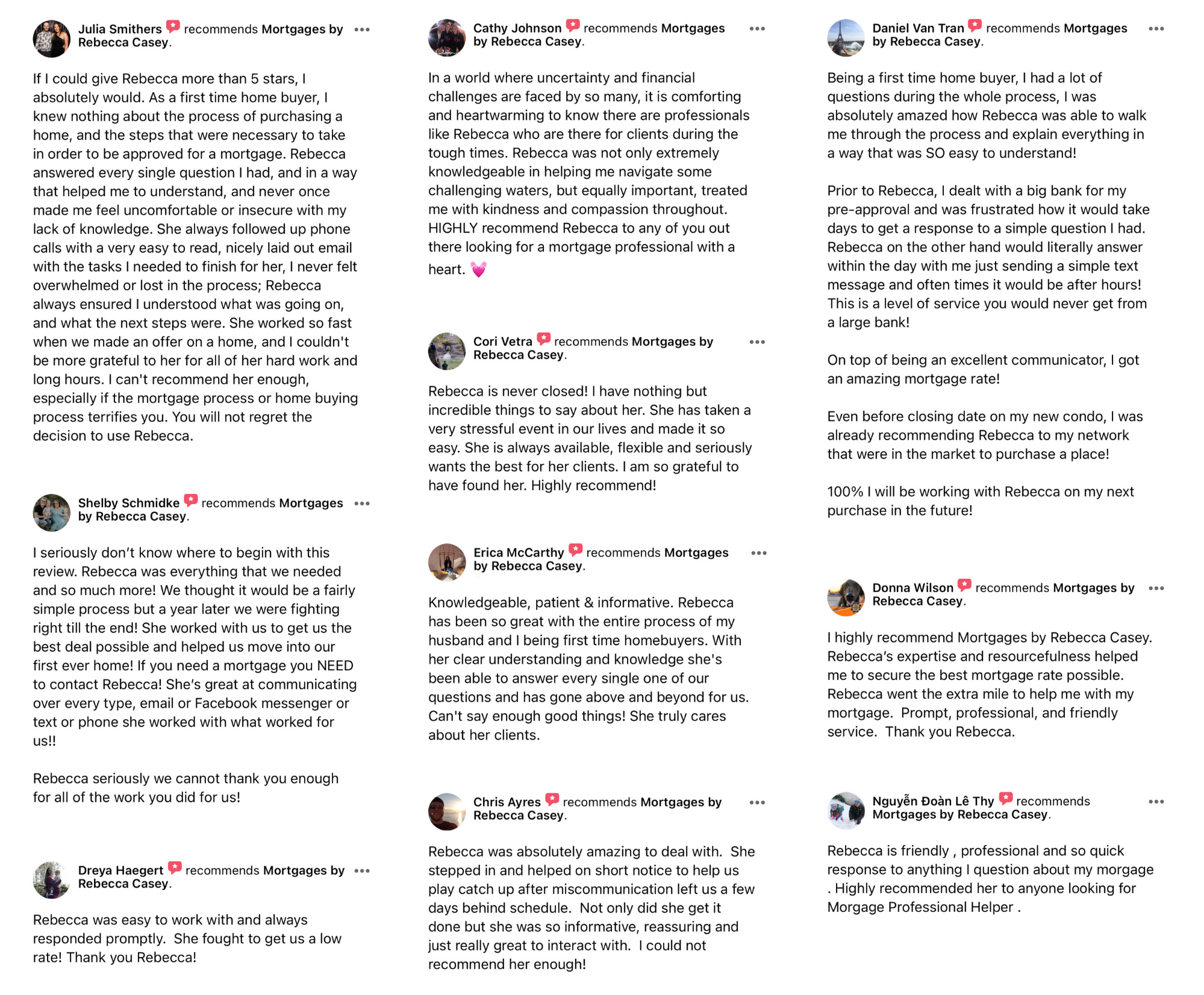 Frequently Asked Questions
36 reviews on
Absolutely amazing from start to finish!!! First time home buyers in a historic market and Rebecca and team made this seamless! As someone who's very anxious this team took all of that on and then some! I couldn't say more about the service transparency and people we encountered! When making one of the biggest decisions in your life I couldn't think of better people to trust 100%! Thank you so very much for all that you did our family is forever grateful! Sincerely The Lewis family
Courtney Elson
2021-04-07
My husband and I reached out to Rebecca months before our mortgage was up for renewal. We knew the process would be daunting with what we wanted out of the renewal, so we asked Rebecca for help along the way. Rebecca helped us understand all the mortgage gibberish and was a great advocate for us. I highly recommend Rebecca as your mortgage broker. She is professional, knowledgeable and offers her advice for free! Thank you for everything, Rebecca!
Very responsive, friendly and helpful. Even when the news isn't what you want to hear, Rebecca is there with an honest, non judgemental, positive approach and helpful suggestions on how to get to where you want to be
Shelby Schmidke
2021-01-21
Rebecca is seriously the absolute best! She is extremely informative and will go above and beyond for you to make sure you have the best possible rate. I am so happy that we got to work with Rebecca to get our mortgage and we look forward to working with her again when we make our next move. You won't regret choosing Rebecca to help you!
Adam Lawrenson
2021-01-17
I work on the appraisal side of the mortgage financing process and have worked closely with Rebecca. We choose to work with Rebecca because she is honest, professional and seamless to work with. In an industry where timelines are tight and professionalism is key in getting deals done, Rebecca has you covered.
our realtor referred us to Rebecca and it could not have been a better experience. She is informative, professional and responsive and a pleasure to work with. She will see you through the process, answering your questions, keeping you informed along the way, and quickly puts you at ease with the uncertainty and anxiety that comes along with securing your mortgage as a first time buyer. Her 5 star rating is not the least bit surprising to us. Thank you! Rob & Robyn
Was a first time home buyer and I was nothing short of completely lost during the whole process. Rebecca was there for me the entire time and I simply could not have done it without her. She was an absolute professional from explaining everything in simple-to-understand terms, to discussing pros and cons of every option, and finally recommending what solution she thought was best for me. I will never use a different Mortgage Professional. Ever.